MADRID, SPAIN. Blanca Pou, who completed an in-house News Agency Internship at ROOSTERGNN in 2013, has been published in Spanish newspaper El Confidencial.
At ROOSTERGNN, Ms. Pou assisted with the agency's social media channels, including Facebook, Twitter and more.
Her article in El Confidencial reflects her interest in technology and addresses Microsoft's purchase of the Swedish company, Mojang Specifications, which created the successful video game "Minecraft".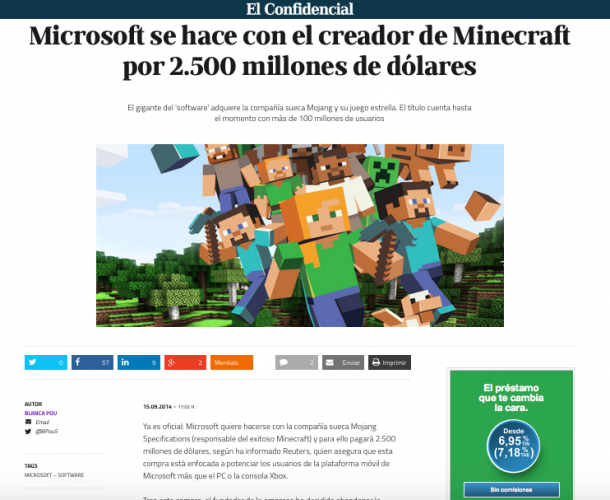 You can read the full article here.
ROOSTERGNN congratulates Ms. Pou and wishes her all the best for her future in the world of journalism.
Note. Corporate information and press releases are accurate on the day they are published. ROOSTERGNN keeps them online because they are part of our ever-evolving history.