MADRID, SPAIN. On Friday night hordes of Spaniards descended on La Plaza de Toros de las Ventas, but not to see a traditional bull fight. This year, the historic building was the host to the third round of the Red Bull X Fighters motor-cross competition for the thirteenth year, which is hitting four continents and showcasing 33 competitors.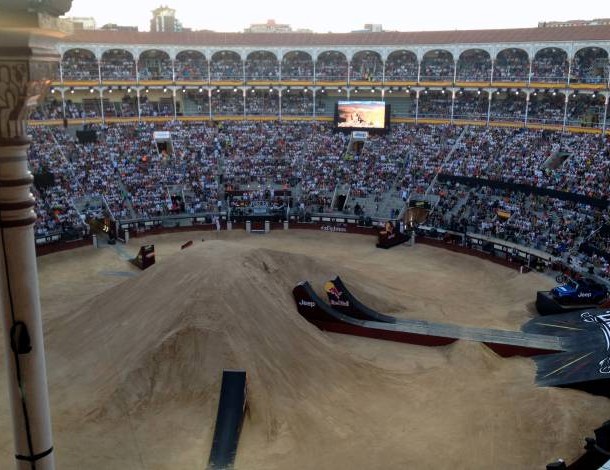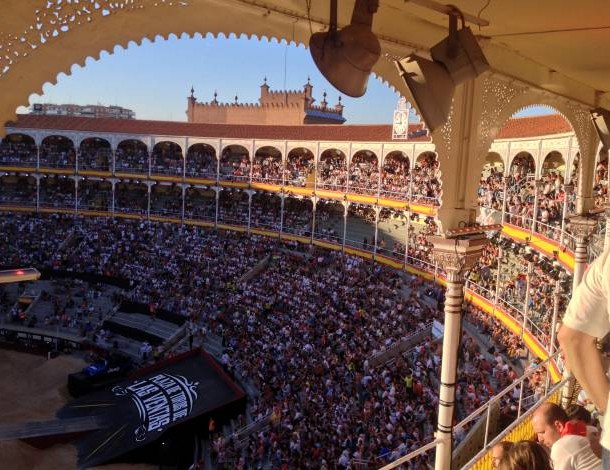 Once the audience –  wearing all white with complementary matador-style neckerchiefs – had filled the Bull Ring, the show kicked off with an entertaining motorbike take on the Pamplona Bull Run, with men and women hurtling around the ring on foot being 'chased' by the bikes. The competition itself was split into four rounds in which riders had approximately 60 seconds to perform a selection of tricks of their choice. The first was between the five contestants who did not qualify from the previous round. The winner of this qualified for the next round, a series of head to head quarter finals, knocking out four of the contestants. The four winners qualified for the semi-finals, eventually leading to a climactic final between the French rider, Thomas Pagès, and an Australian, Josh Sheehan. Judged on variety, execution, style, course and energy, both riders performed outstandingly. Sheehan performed a rarely-seen double back-flip three times throughout the evening, yet it was Pagès who took home the gold with his immaculate textbook execution of each trick, including a long distance jump which left him flying, separated from the bike, for a couple of incredibly long seconds. This, along with his electric energy and charisma made it an easy decision for the judges who awarded him the highest marks for all five categories. His opening speech certainly touched most of the English speaking audience as he kept it short and playful, simply remarking, 'The great thing about France is we have the baguette'. Another notable performance came from Dany Torres, the Spanish favourite, who won his first quarter-final round against Taka Higashino, at which point the Bull Ring erupted with Spanish national cheers and songs and the crowd was filled with waving neckerchiefs. His endearing opening statement was enough to make anyone feel he deserved to win, 'Las Ventas is my house, and I would like to win in my house'. Later, his spectacular 'Tsunami' was greeted by roars of support as he flew out of the tunnel STOOD on his saddle. Unfortunately, victory was taken by Pagès with his unique tricks and superior technique. After the final round and speech from the winner at the top of the 'Highest Mountain in Madrid', the sky above the Bullring erupted with fireworks – the perfect ending to an incredible evening.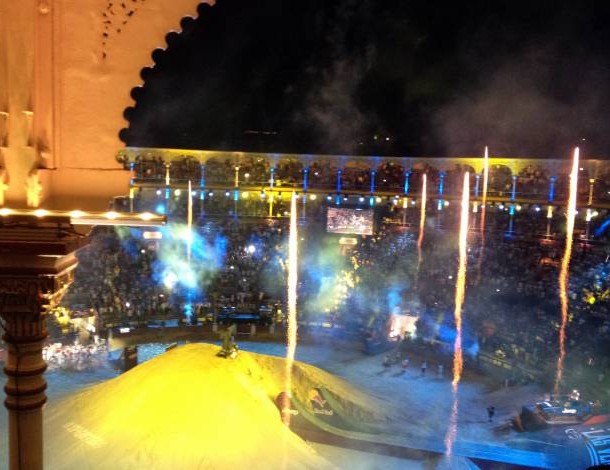 The next round of the Red Bull X Fighters Tour will be in Munich on July 19th, 2014, followed by the final in Pretoria on August 23rd. Tickets for the two events can be found online and range from 40€ onwards.