Private islands, castles, luxury beaches. Here are ten places where you wich to celebrate your wedding. If you were rich enough!
Boracay, Philippines
With its 7000 islands, Philippines offer you a wide choice of wedding locations. Boracay Island is one of them. In the northern part of this stunning island there is the resort Bailing Hai. It has a private, intimate beach perfect for your wedding and the following wedding party. Rooms are available from 120 euro per night, and a whole wedding party with 100 guests will cost you around 200.000 euros.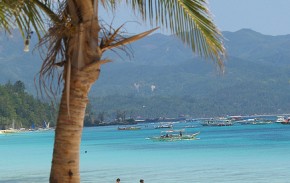 Bodrum, Turkey
What about enjoying the amazing Turkish coast? Bodrum is an excellent place to have a wedding event. Maçakızı hotel promises to turn every special occasion into an unforgettable event. Maçakızı hotel is available for private hire between April 1st and December 31st. Whether you require the exclusive use of the hotel, or part of it they can produce, manage and host everything you need. Prices for room starts from 100 euro per night, and a whole wedding party for you and your 100 guests will cost you around 150.000 euros.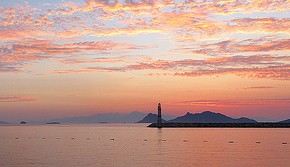 Dromoland Castle, Ireland
Do you want to be a princess? Hire a castle in Ireland. Dromoland Castle offers you many beautiful settings for your wedding or civil service to make it truly yours. There's the wonderful walled garden with fabulous flowers, manicured lawns, and a lovely rose garden. Your guests will be host in the five stars Hotel. Prices from 150 euro per night and your wedding day could cost you more than 150.000 euros.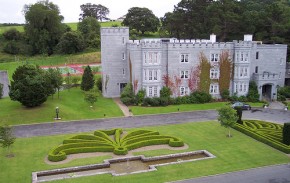 Osa Peninsula, Costa Rica
"To have a Blue Osa Wedding is to celebrate the bonding of two souls in one of the most biologically connecting places on Earth".
This is the motto of the Blue Osa Resort, a relaxing paradise in the Osa Peninsula. You and your guests will be relaxed here, thanks to the Spa, the yoga lessons and all the amenities it offers. They have packages of 7 nights during the peak season which cost up to 42000 euro while in the green seasons you and your guests could stay there from 3 to 7 nights and it will cost you from 20.000 to 30.000 euros.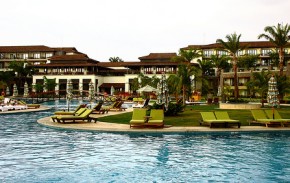 Cayman Islands
This remote British territory is the Caribbean's I-do mecca.  The Westin Grand Cayman Seven Mile Beach Resort & Spa  in Grand Cayman is the ideal setting to host your wedding. If you want to get married here, they will organize everything you want. Have a look at their prices here. A luxury wedding will cost you around 300.000 euros.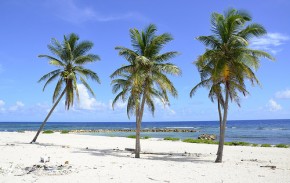 Ambergris Caye, Belize
A waterfront wedding is a must. And Belize can give it to you. Ambergris Caye is home to ancient ruins, the lush jungle region, stunning beaches, underwater caves and an immense barrier reef. El Secreto will offer you an unforgettable wedding. It offers you a variety of packages so that you may choose amongst them or they can "tailor make" one specially for you. Prices go from 7.000 euros for a 5 nights stay and the ceremony for you and your beloved. A 100 guests ceremony could range around 150.000 euros.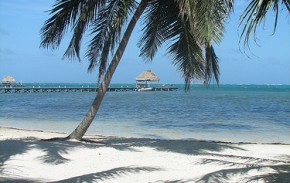 Los Cabos, Mexico
Los Cabos has long been a playground for the Hollywood elite. The go-to celebrity hot spot is undoubtedly the posh Las Ventanas al Paraìso. It is the ultimate destination for a romantic Mexican retreat. Couples indulge in refined luxuries from champagne and roses to couples' massages and bath rituals as a dream getaway unfolds in paradise. A 50 guests wedding could cost you around 300.000 euros.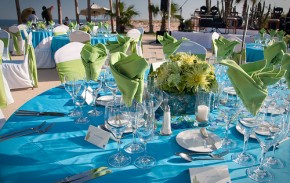 Cayo Cochinos, Honduras
The resort of Turtle Bay  is set on a little private cay that's set directly within a UNESCO site, which means the resort practically hovers over world-class diving and snorkeling. It is in the Cayo Cochinos zone. They have he so called "romance packages" for you and your beloved, but if you want to organize a bigger ceremony, you can ask them to organize it. A 7 nights stay costs 1200 euros per person.

Motu Teta, Tahiti
When I say "private island in Tahiti" I mean someone's island. Yes, it's real. Someone bought it as a family getaway. But since he only uses it a few times a year, he decided to rent it out, complete with staff, house and everything people once imagined of Tahitian islands. The name of the resort is what you are looking for: a dream. What about money? A seven nights stay costs 15000 euro per person. Add the number of your guests and you'll have the full price!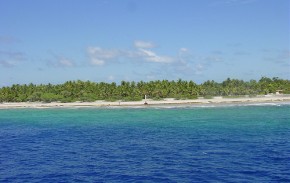 Likuliku Lagoon, Fiji
Likuliku Lagoon Resort is the ultimate romantic location to celebrate a wedding, honeymoon, renewal of vows or anniversary. It has two packages for weddings: you have to choose which one fits you. The Marau costs 2500 euros, while the "Dodomo" costs 5000 euros. And this is all about the ceremony for you and your love. For a room you will spend 1300 euros per night.