Madrid's homegrown designers have taken great strides towards proving Madrid truly is a fashion capital, catching up to the likes of both Paris and London.
What's best, is that unlike Paris and London, Madrid offers their unique brands at a much lower cost to the consumer – because they have not yet secured their place as a fashion mecca, and the world has yet to take notice of their brilliance.
Here are a few fantastic Madrid stores, built for a variety of different women, that cannot be over-looked!
For The Elegant Beauty…
With new stores to discover, in both Madrid and Marbella (also available in Barcelona and Ibiza), you will not want to miss out on Biscuit.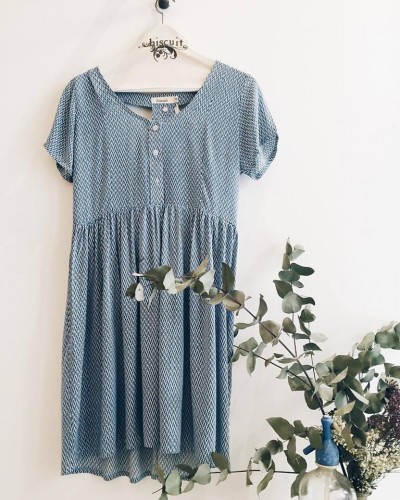 Bright and elegant, the Biscuit storefront is immediately inviting. Inside you will discover a variety of unique clothing items; from basic neutral tops, to gorgeously romantic patterned dresses.
The wooden beams that line the interior immediately reward you with the vibe of this retailer – rustic and authentically darling.
Adorable decorative wall stickers stand out reading, "Biscuit loves you", to which I would delightfully reply, "Biscuit, I love you too".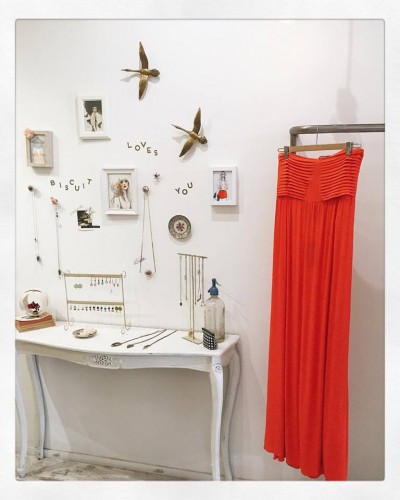 The Madrid store is located at Calle Corredera Alta de San Pablo 4 and is open Mondays to Saturdays from 10:30 to 21:30 and Sundays from 12:00 to 20:00.
Photos via Biscuit on Facebook. 
For The Show Stopping Diva…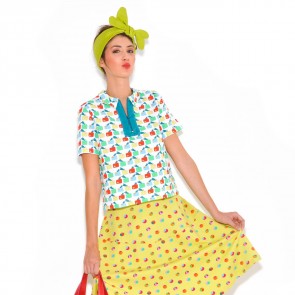 Madrid born designer Agatha Ruiz de la Prada creates designs unlike any other. For those looking to WOW with vibrant pops of colour, Agatha is your girl. Bold patterns, rainbow explosions, and multi-colored hearts, are just some of Agatha's signature designs.

Agatha also designs home décor, bags, perfume, and more! For an off the wall experience, be sure to check her out.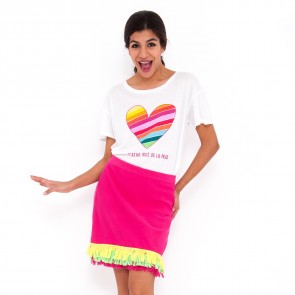 You can find one of her boutiques at Calle de Serrano, 27. Hours vary by store location.
Prices range from around 20 Euros for a t-shirt, to 300 Euros for a business dress.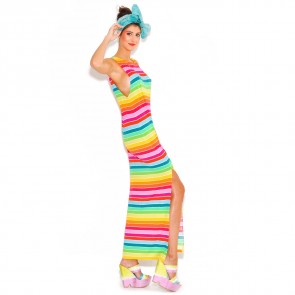 Photos via AGATHA RUIZ DE LA PRADA.  


For The Casual Princess…
Mulaya can be found all over the city of Madrid –visit their website to find the store closest to you. Their newest collection is stocked full of cream and blue stripes, colorfully outlined lined neutrals, as well as gorgeous outdoorsy patterns (pineapples, butterflies, watermelons, etc.).
Mulaya offers only the lightest and most breezy of materials – keeping it's wearers cool, yet still fashionable, during hot Madrid summers.
Here's are a snapshot I took inside one of their many locations.
Prices range from 5 Euros to 40 Euros.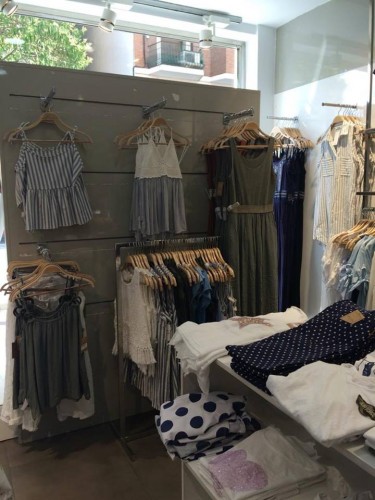 Photo taken at Mulaya by Kellie Anderson.
For The Boho Goddess…
With only one location (Calle Juan Bravo 55), Siempre Obrigado delivers exclusivity with one-of-a-kind finds.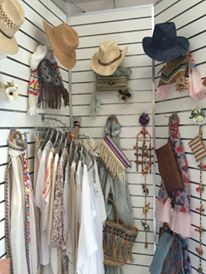 Offering fringe, tassel, and bohemia, festivalgoers will love their wraps, jewelry and accessories. These finds will make your look truly unique and captivating.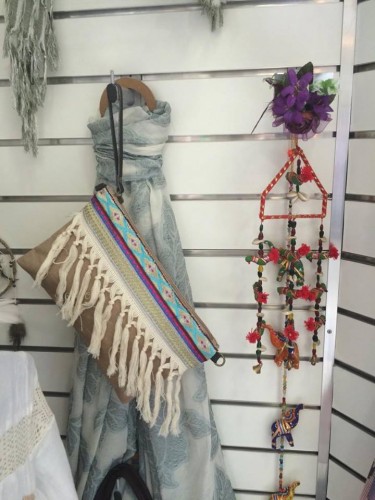 Prices range from 10 to 80 Euros.
Photos taken at Siempre Obrigado by Kellie Anderson. 
For The Sleeping Beauty AND The Work-Out Queen….
Oysho offers lingerie, sleep wear, sports wear, beachwear, footwear and more!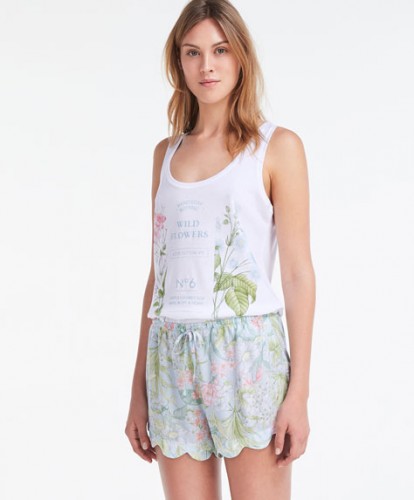 Specializing in comfort, Oysho is the perfect place to shop for those who either love staying cozy at home, or those who love getting active (with style) outdoors.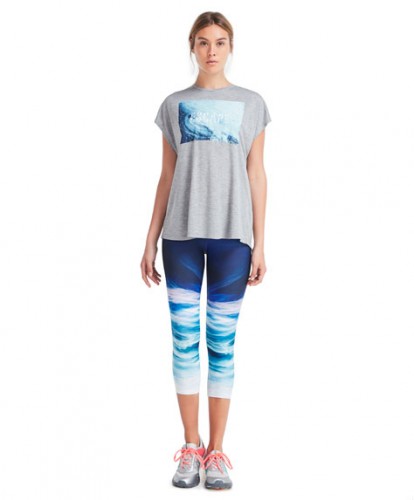 Their beach accessories are what most caught my eye – their knotted bags, fringe hats, and stripped sarong towels, are exactly what you need this summer.
You can find one of their many Madrid locations at Fuencarral, 124 – store hours vary by location.




For The Business Casual Gal…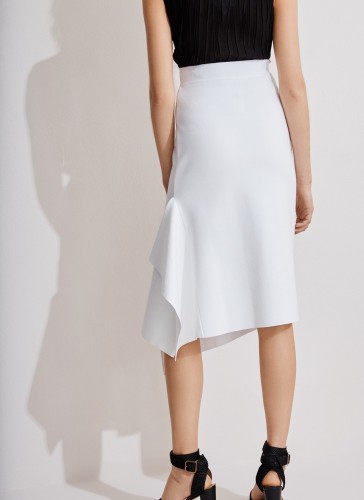 Adolfo Dominguez knows what women want when it comes to business wear. Not only are his fashions sleek and professional, but they are also fit to be comfortable too.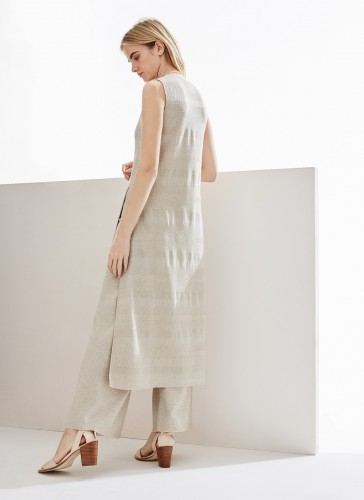 Dominguez's ability to mix both practicality with sophistication make him the number one spot to shop for the office. Men will also love it here.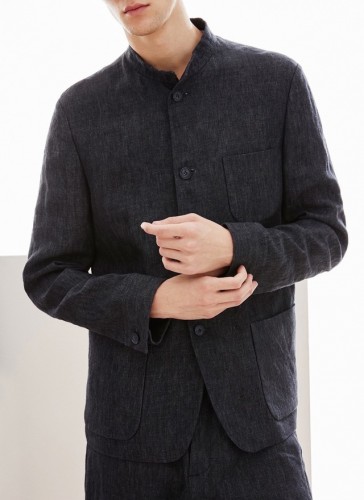 Check online to find the nearest store to you.
For The Vintage Rocker Chick…
Chopper Monster is a pin-up's dream.
With vintage dresses, band tee's, sun glasses, bags, and more, the vintage rocker chick will never want to leave this store.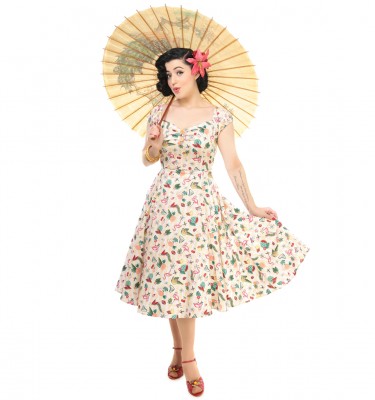 This store caters to both the pin-up princess (see above), the bad-ass biker chick (see below) and every other type of rocker-chick in between.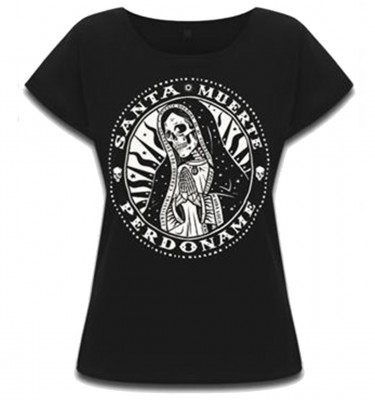 Chopper Monster also offers a variety of stylish men's clothing, as well as some super edgy home decor (skulls, tiki's, flamingos, etc).
You can visit Chopper Monster at Calle Corredera Alta de San Pablo, 21 – open from 11:00 – 14:00 and 17:00- 21:00 daily (excluding Sundays).