Studying abroad, even if it is in the neighbour country can be difficult. There are usually some language and/or cultural barriers, higher expenses, being away from your family and friends. Well, my friend Nina bravely decided that she not only wants to study medicine, but she wants to study it in Rijeka, Croatia. Improving her language skills in Croatian (most Slovenes understand and can speak with Croats just fine, but speaking it on studying level is another story), living and studying abroad, making new international friends, getting to know more about their culture and lifestyle are just few things that she will gain, beside her medical degree.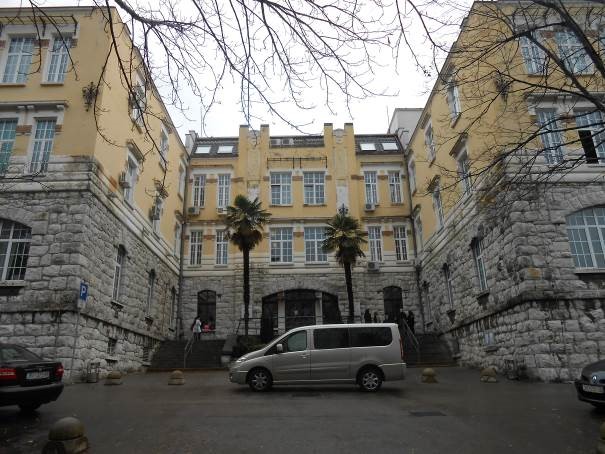 Why did you decided to study medicine in Rijeka?
My friend, who was studying there, told how great it is there and that I should go. I do not regret my decision, because it is amazing here. Beside my studies I can also do some other voluntary projects, such as Teddy Bear Hospital, where we go to kindergartens to show children that doctors are not scary and project weeks for healthy diet. Every year our faculty hosts humanitarian event called Bal Medicinara.
How do you like living in Rijeka?
Rijeka is very vibrant city, there is a lot going on all the time. It is not very big city, which is nice, but it still has a lot to offer. Rijeka is the largest seaport and third largest city in Croatia. There are many great tourist sights, especially Trsat is very popular with tourists. On the main street Korzo are many great restaurants, bars, cafes. In the summer we like going to the beach or visit other towns nearby. Our faculty also organizes a lot of different seminars, movie nights so there is always something to do.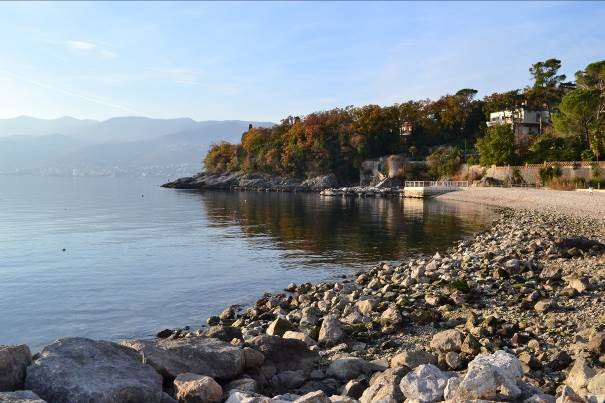 What are the advantages of studying in Croatia?
As a student in Croatia you get your card, called "iksica", for discounts in cafeteria. We also have a discounts for public transport. Students with high grades can also get cheaper tickets for theatre. In Rijeka it is also great that you are living by the sea, people are kind and relaxed. I never had a bad experience in Croatia as a foreigner, because people are very accepting, easy-going. Even though Croatia is border country with Slovenia, it is still a different country, with different culture and a way of life, that I really like. I also got to learn new language. Even though Croatian is similar to Slovene and we can more or less understand each other, it still has some unique characteristics. I knew some Croatian before, but living and studying there really improved my language skills.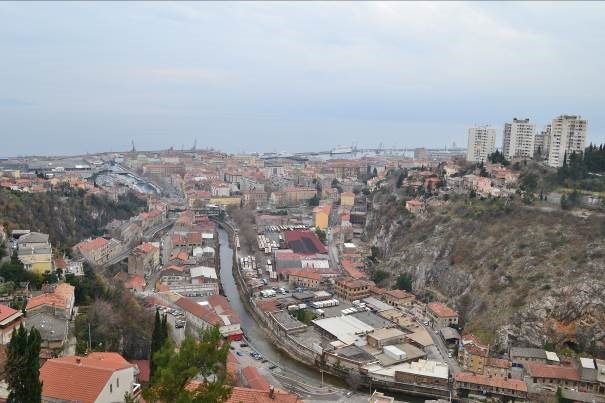 What are the main differences between Croats and Slovenes?
Croats are more sociable, it is easier to make friends with them. It is perfectly normal in Croatia that people just start talking to you on the bus, without knowing you. They are also more religious.
Is it hard to get specialization in Croatia and Slovenia?
It is and it is also hard to compare it between the countries. It mostly depends on what you want to specialize. Volunteering, participating in projects, writing scientific research it all matters when it comes to the application for the specialization. Not everything is based on grades, that is also way I try to participate in many projects and do some volunteer work besides studying.
Where would you rather do your specialization?
I do not know yet. There is still enough time for me to decide where and what would I like to do. I like living in Rijeka, but on the other hand, I would also like to come back to Slovenia and work there. We'll see.
I wish you good luck with your studies and keep being active in extracurricular activities!