The line between fashion and practicality can be a thin one – especially when it comes to shoes.
As a young traveller – visiting Madrid from Toronto, Canada – I've recently experienced this issue first hand. I knew I would need some summer sandals for my trip, but with the amount of walking I knew I would be doing here, I was nervous about the survival of my soles. This concern, along with the fear of having to rest my hurting feet too often (due to unsupportive, flat, Canadian, flip flops), inspired the following fashion-'emergency' investigation.
Unable to find the perfect pair of tourist sandals in Canada, I took the risk of waiting until I arrived in Spain to purchase something to my liking. To the delight of my inner fashionista, I have since successfully located FOUR attractive AND comfortable shoe brands here in beautiful Spain.
In order to aid other travelling fashion-lovers like me, I've compiled the following listicle of fashionable, yet comfortable, footwear options:
1. Stonefly

You will love how Stonefly shoes feel on your feet. The elevated sole and padded heel rewards each foot with a pillow of support. Photographs of my two favourite in-store pairs are posted below.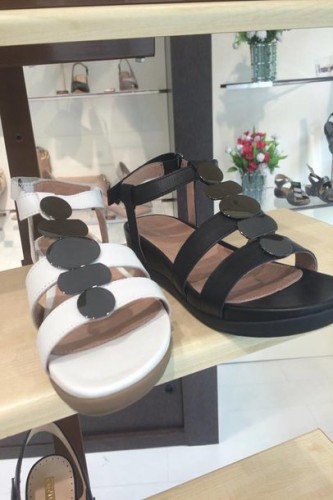 The three, thick, front straps, are fashionably relevant, while also keeping your foot from sliding around. These stable shoes will reduce slipping while walking, and the inserted sole-lifter will keep your tired feet comfortable, all day long.
Now, if you're looking for a less modern shoe with a bit more character, you're still in luck. Stonefly carries a wide variety of unique styles and patterns that can be found in-store and online.
The next notable option comes from Doctor Cutillas. With a brand slogan that reads, "be natural", it isn't hard to fall in love with these cushioned sandals. Below are just some of the Doctor Cutillas sandals I came across while shopping downtown Madrid.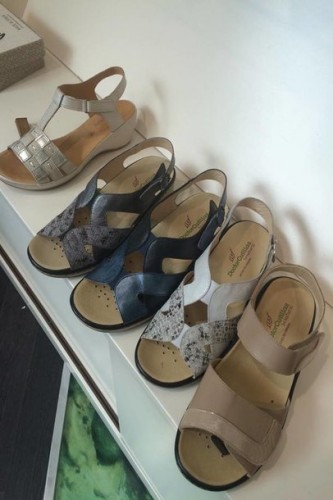 These sleek sandals come in beautiful natural tones, snakeskins (above), and even in this gorgeous pop of electric red (below). With "doctor" in the name, I don't think your feet can't go wrong.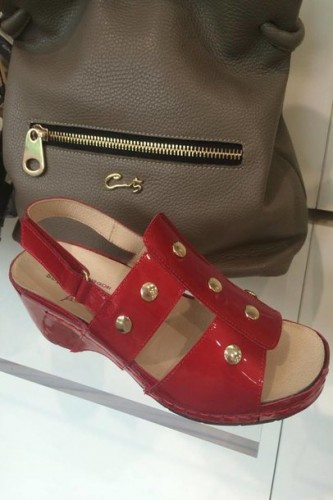 3. Fluchos
It's printed right on their label: "comfort guaranteed". These neutral, made-in-Spain sandals are my personal favourite. They're chic, sophisticated and so classic that I couldn't help but buy a pair myself. These sandals will never be out of style – no matter you travel in them.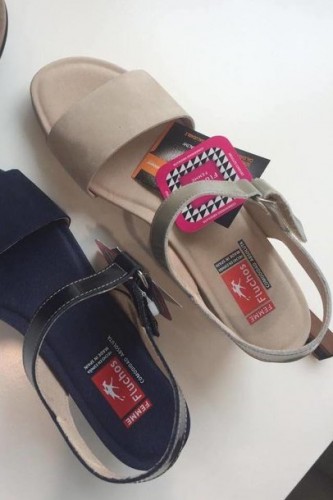 If you're looking for footwear that offers a bit more glamor, these studded Fluchos will give you more of an edge.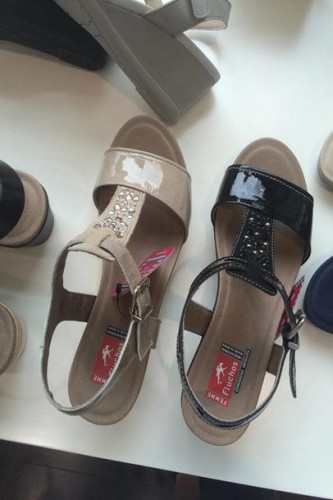 4. Mibo
Mibo shoes are by far the most unique, yet still comfortable shoes that I have found here in Madrid. In my opinion, Mibo's are perfect for tourists looking for a bit more WOW out of their travel footwear. Below are just some of the Mibo shoes that your native homeland friends will become very jealous of.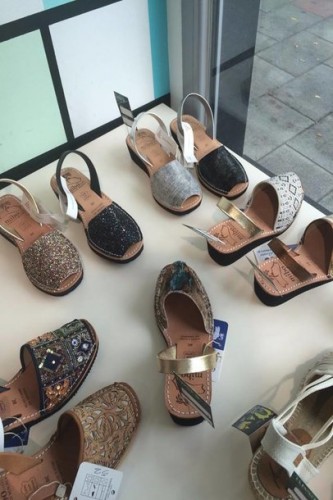 Happy feet = Happy traveller.