Every summer, millions of adventurous young adults flock to various European countries – to fulfill their dreams to "see the world".
While these opportunities can be both life altering and empowering, actually being there is usually the easiest part. The hardest part however, is the extensive planning that often goes in to a trip like this.
For those like me, who had never (until now), travelled abroad, the idea of knowing how to pack, and what to pack, can become a bit stressful and overwhelming.
To ease the mind of other young travellers like myself, I have crafted the following list of Euro-Trip packing tips – that I have gathered from talking to *more experienced* relatives and friends along my way.
#1 – Matchy-Matchy.
Pick and pack various clothing items that will both match and work well with each other.
For example, do not bring your bright red and yellow board shorts (unless you're planning to represent your Spanish heritage, or you are a travelling life-guard).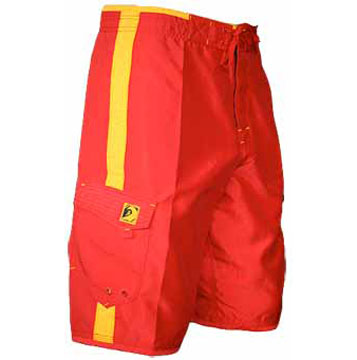 (pixbay.com)
Just because you like how your ONE shirt looks with those red and yellow shorts, doesn't mean you should pack these – especially when space in your suitcase is limited.
If you are trying to justify these types of packing decisions in your head, I can guarantee that you are over-packing.
Instead, try to pack mostly neutrals – whites, blacks, navies, greys, and even some olive greens if you'd like. Each of these five standard clothing colours match very well with each other, and different combinations of each of these items will offer you a variety of different outfit possibilities. See below for examples.
#2 – Use Your Brain.
When travelling to a European country in the summer, use your brain and do some research about your destination.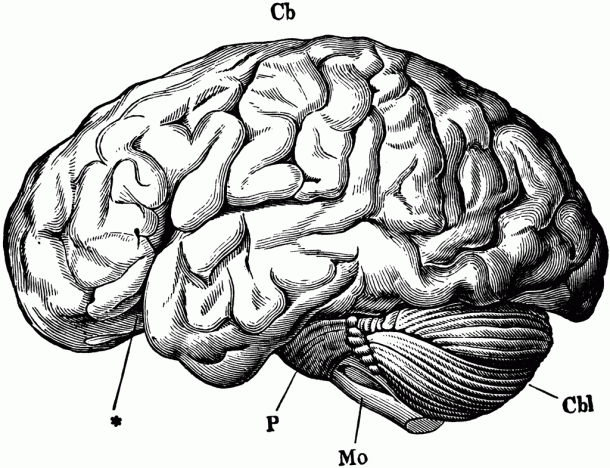 When planning my current trip to Madrid, Spain,  I researched the predicted weather forecast during my time there, and tentatively planned the outings I knew I would likely make.
Knowing I wouldn't be doing any intensive rock climbing, or running (thank goodness), I knew that packing light dresses was my best option for outfit-planning.
From just a few minutes of research, I knew that I would not need to bring a jacket, nor a pair of jeans, or other pants – all items that take up a lot of space in a suitcase.
Also, using logic, I knew that if I packed mostly dresses, I would stay relatively cool in Madrid heat, and wouldn't have to pack extra shirts or shorts – as dresses act as an entire outfit in one.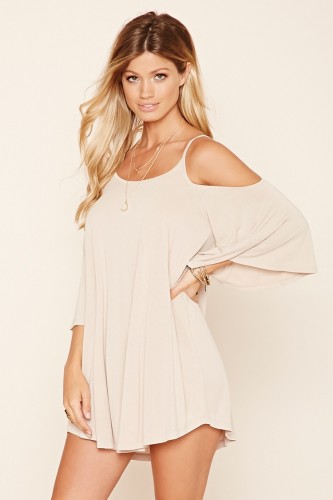 (Photo via forever21.com)
#3 – Stacks On Stacks On Stacks.
While preparing to pack, stack your clothing in piles: one pile for shirts, one pile for shorts, one pile for dresses, etc.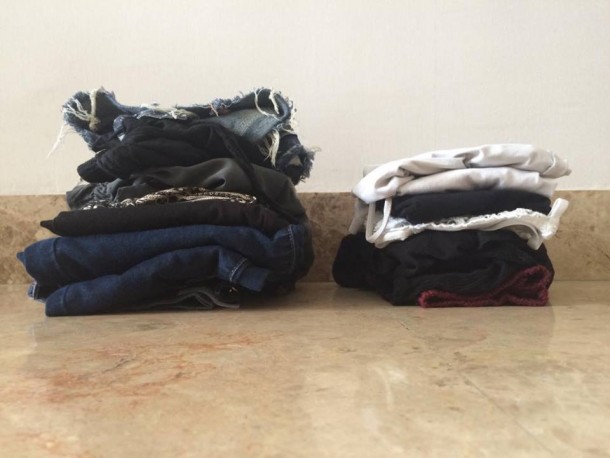 Next, take these piles and layer them in your suitcase like this.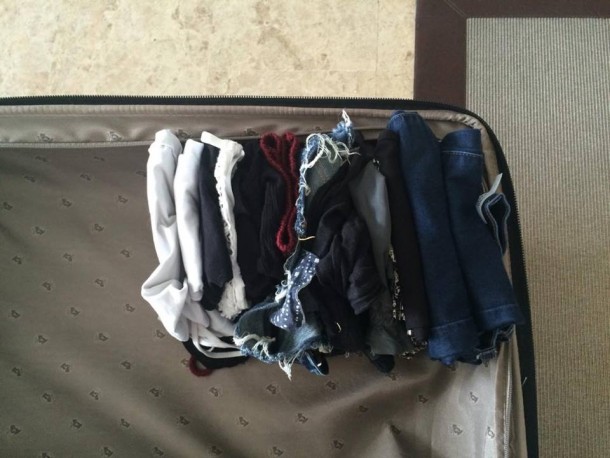 Most people will tell you to roll your clothing into little sausage-type rolls like this.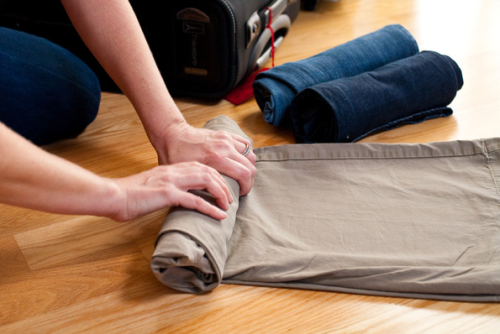 (Photo via cbsnews.ca)
However, although this method may save you some room in your suitcase, when stacking these rolls, you will be unable to identify one piece of black/white/navy clothing from the other.
Now, if you are staying in one place for a long time, and are able to unload your suitcase into drawers or closets, the rolling method may work better for you.
However, In the case of those staying in hostels, those without closets, or for those who are consistently travelling from one place to another, the stacking method will help to keep you more organized. These stacks will also allow you to pull out one item of clothing from your suitcase, without fully disturbing the rest of your stack. This layering prevents clothing chaos and allows you to maintain a portable closet in which you can see each of your outfit options at once.
#3 The Lighter The Better.
No, you don't have to keep your carry-on completely empty – but try your best to allow for as much free space as possible.
You never know what you may buy while on your vacation, and with high baggage-checking prices, you will appreciate having extra room in either your suitcase, or your carry-on bag.
This also goes back to my point about over-packing – DON'T DO IT. Unless you are visiting a third world country, with very limited resources, you can buy whatever you may decide you need, there.
The same goes for clothing – DON'T OVER PACK. If you're like me, you will probably purchase some clothing (that you will immediately wear) while on this vacation. Plus, under packing gives you the perfect excuse to shop for something new.
#4 Wrap It Up.
Every traveller knows to pack the necessary small toiletries, but I would like to also suggest that those travelling pre-pack most of these items in Ziploc bags. The last thing you need is to have your dry-shampoo explode from heat all over your suitcase.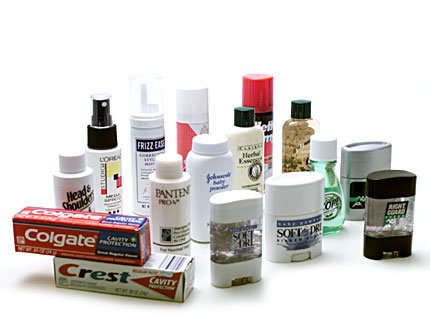 (Photo via amazon.com)
I'd also highly suggest that you pre-wrap any of your make-up or liquid carry-on items before you even arrive at the airport. This not only makes your journey through security go much faster, but it also keeps from having other passengers become annoyed with you as you hold up the line.
Oh, and while we're on the topic of 'wrapping it up', remember to stay safe, and arrive prepared.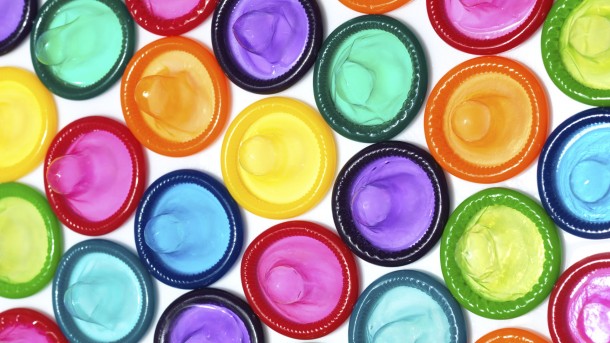 (Photo via Planned Parenthood)
#5 Choose Your Books & Electronics Carefully.
If you're a reader like me, you likely will want to bring a novel with you – to read on your long plane ride, or while relaxing on a Parisian patio. However, beware of adding this extra weight to your suitcase. Bringing more than one novel can seriously add some extra pounds to your baggage. Instead, I would suggest bringing just one, completely un-read novel in your carry on (which is usually not weighed). If you think you'll read more than one book – download the novel to your E-reader or laptop.
If you're like me and you dislike online reading, compared to weight and feel of a real book, don't be afraid to find the nearest library and read indoors, or to discover a local English-language bookstore and buy some new reading material while there.
If you do purchase a book to read while there, this can even turn into souvenir for someone back home when you're done reading it – or trade with another traveller.
In terms of electronics, be sure first to contact your cellular provider to determine your roaming options – receiving a $1,000 bill upon your arrival home would not be fun.
If you don't need your cellphone – DON'T BRING IT. You will be busy and having an amazing time, so unless you need it for safety, try to use it less. The same goes for laptops – if you do not need your laptop for any legitimate reason on your trip – don't bring it.
Ps. If you are thinking of bringing your laptop just for Netflix, you need a good smack on the head.
You're in ________, go out and enjoy it!