Given the many questions we have received from our RGNN Academy students about how best to get around Madrid, our staff has put together an essential guide below. In fact, the guide can be useful to anyone visiting Madrid!
Getting around Madrid is easy. If you're new to the city, we've got you covered. Here are the basics, enjoy the capital of Spain!
Walking
Madrid is great for walking. It's one of our favorite options if you're staying in the city centre (or almendra, almond, as the citizens of Madrid like to call it).
In the summer time, be sure to bring water, sunscreen, hats, sunglasses. The heat, especially between 2 and 6 p.m., or even later in the evening, can be very strong. Stay out of the sun, meaning, walk on the side of the street where there's shade! But other than that, as mentioned, walking is a great option.
We suggest downloading a map such as Maps.me, which you can use on your phone WITHOUT having a data connection. That said, if you do need to connect to wi-fi to search for where you are going, there's plenty of wi-fi options, including Starbucks, McDonald's and even some estancos (kiosks where the newspapers are sold) and EMT public buses now have wi-fi.
Metro a.k.a. subway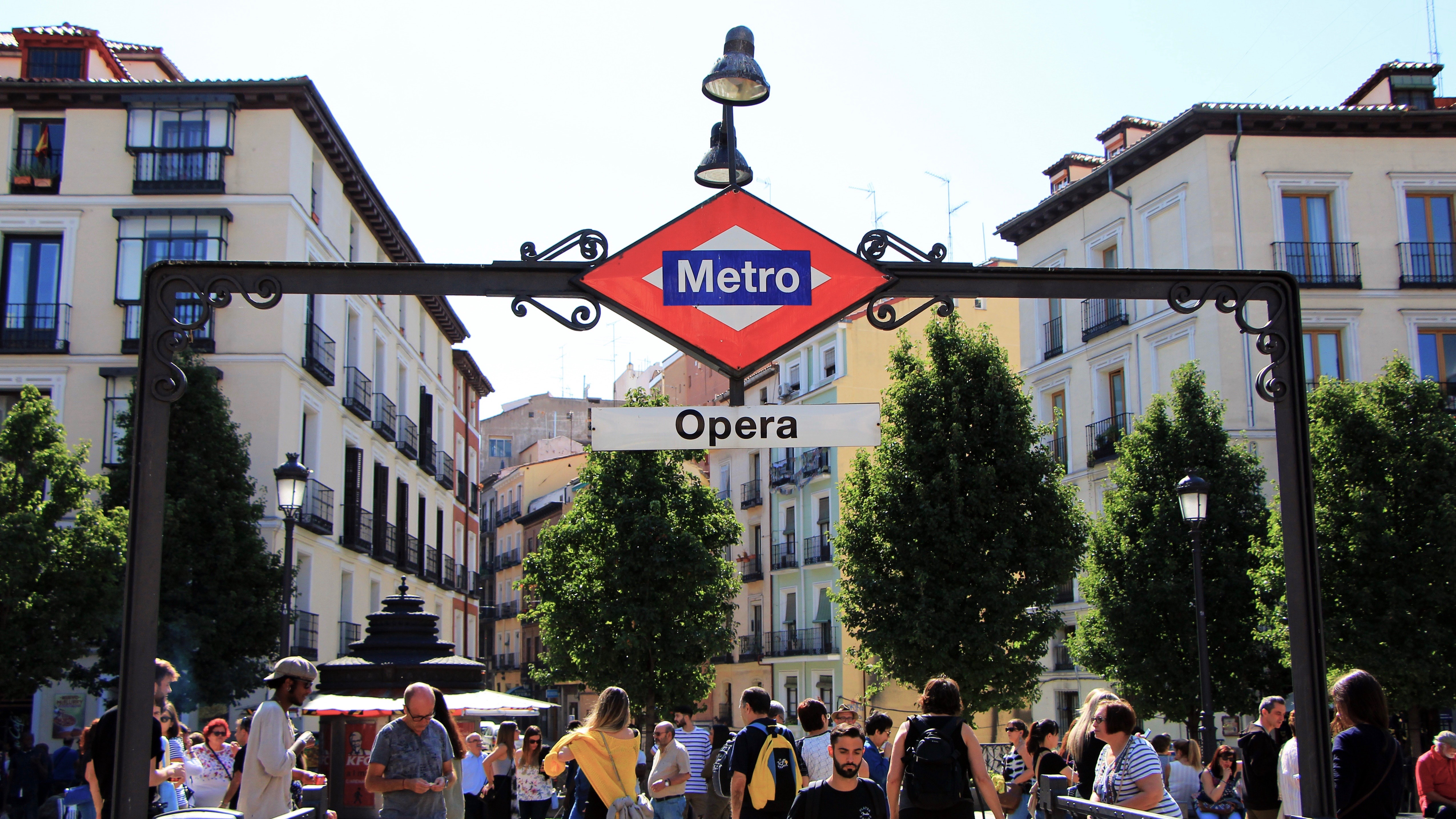 The metro in Madrid is really easy to use.
You can find automatic metro card vending machines in every station. Visitors who are in Madrid for a short period of time are advised to buy a Tarjeta Multi metro card. The Multi-Card is a non-personal prepaid contactless public transport card. The multi-card price is 2.50 Euros (just the card).
It is a rechargeable card, so once you get it you can recharge it with as many trips as you need. There are two ways to do this:
Single trips, which are between 1.5 and 2 Euros. The price depends on the destination station you select.
A 10-trip ticket that costs 12 Euros.
We recommend the second option if you are in town for several days so you won't have to top up every time you want to hop on the metro.
Please note that the metro stops running at 1.30 a.m. You can consider buho (owl) buses after that time.
EMT public buses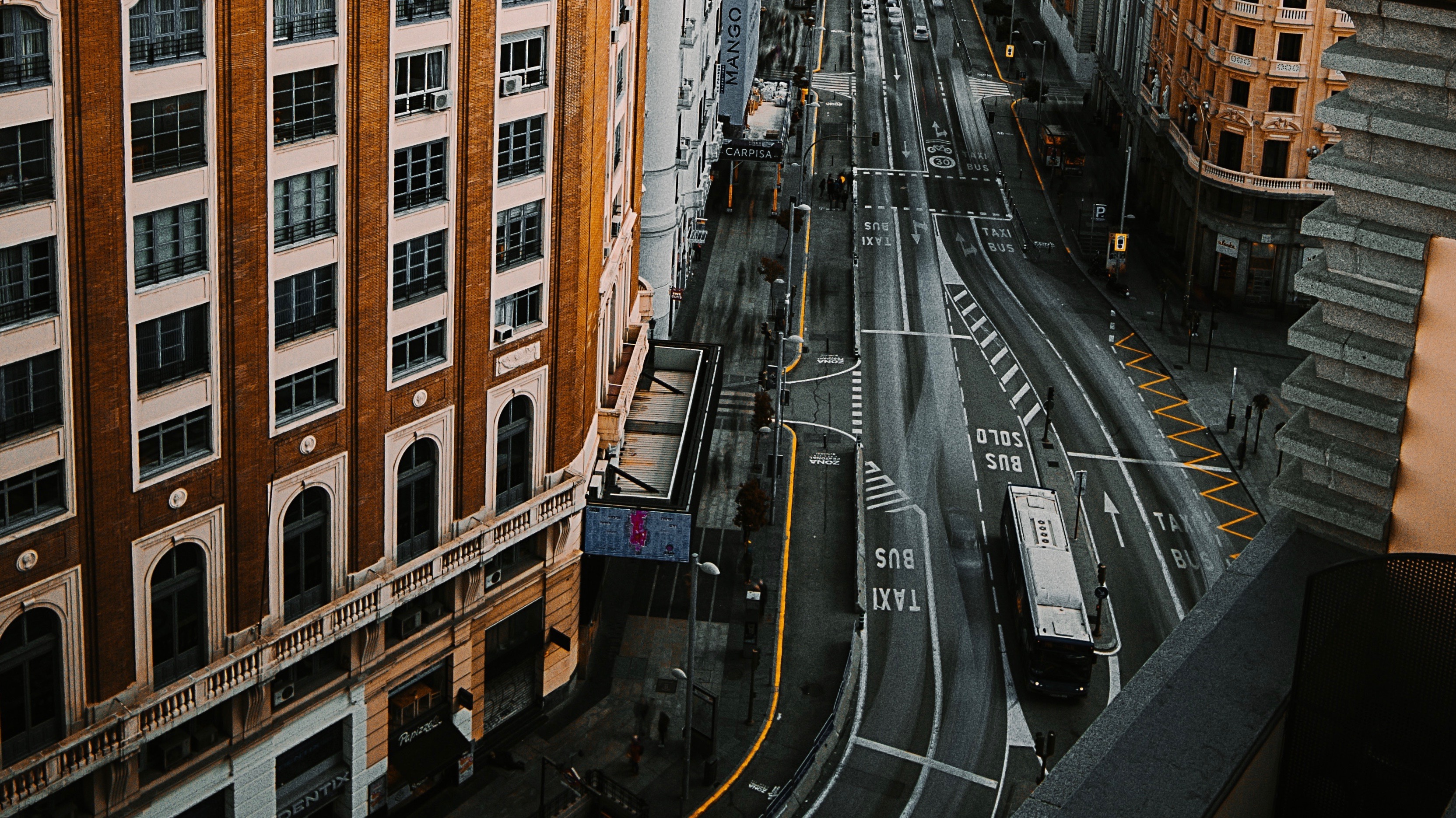 Public buses are great for short distances (uphill streets are a great option here!). A single ride is around 1.50 Euros.
You can also get a one-day Hop-On Hop-Off bus pass for €20 or €25. This is a great option if you want to see lots of places and have limited time (and you're not on a budget!).
After 1.00 a.m. you will need to consider búho buses, numbered N1 through N27. When looking up a location in Google Maps, choose the time frame and then either a regular day bus for day times or a night bus for nighttimes will show up.
Bicycles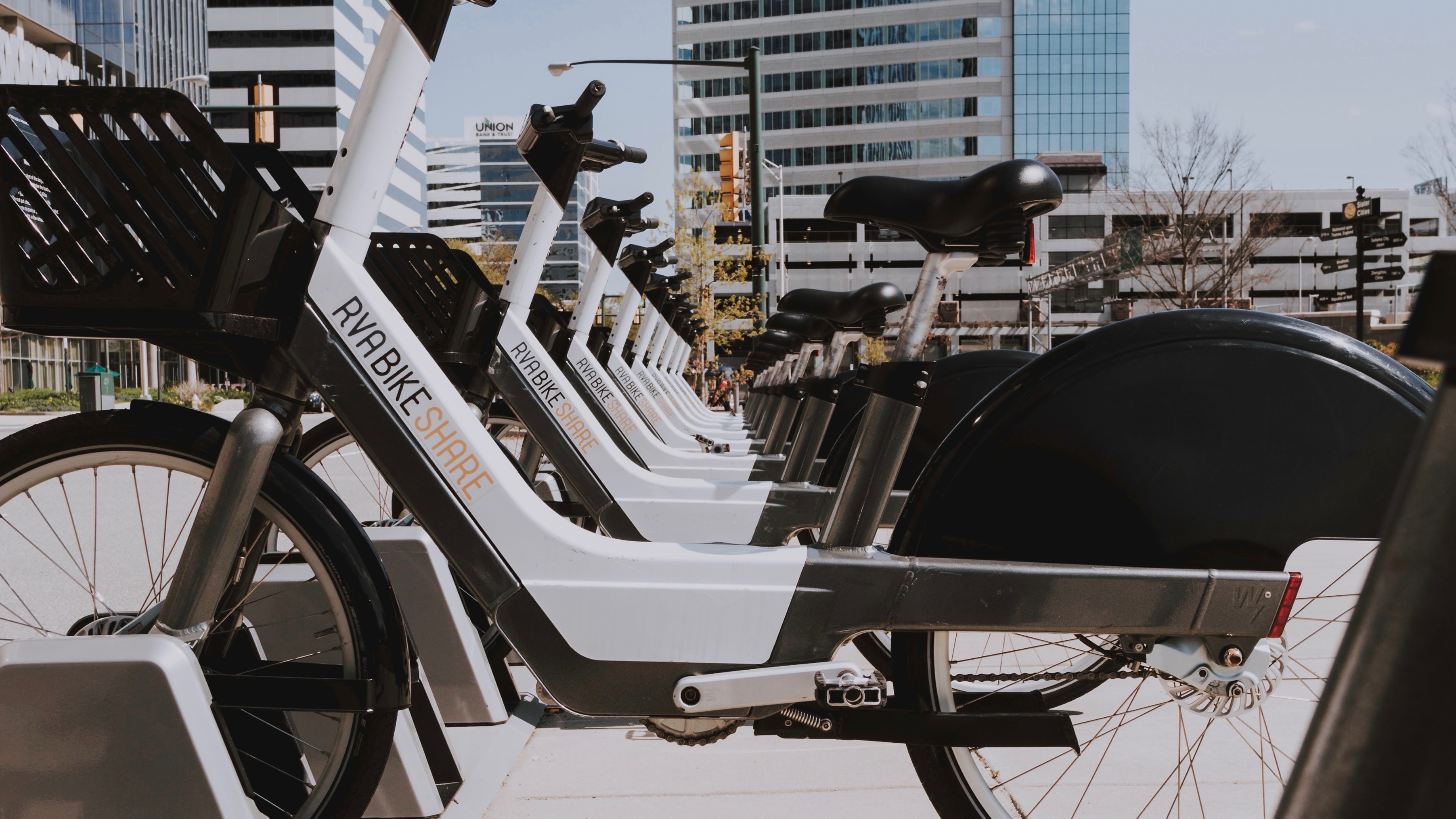 Over the past years, Madrid has become more and more bicycle-friendly. This is a great option to see the city on your own terms and enjoy the views.
Madrid has a public service of bike renting called BiciMad.
BiciMad works through an app that allows you to rent bikes at one of their stations and leave them at another station – there is a station every 300 meters, so don't worry about not finding one!
For annual users this service costs between €15 and €25.
For occasional users, the maximum time you can use the same bicycle is 2 hours. The first hour is €2 and the second hour is €4. Note: in case you need the bike for longer than two hours, you will have to return yours and take a new one or else you will be charged €4.
Electric scooters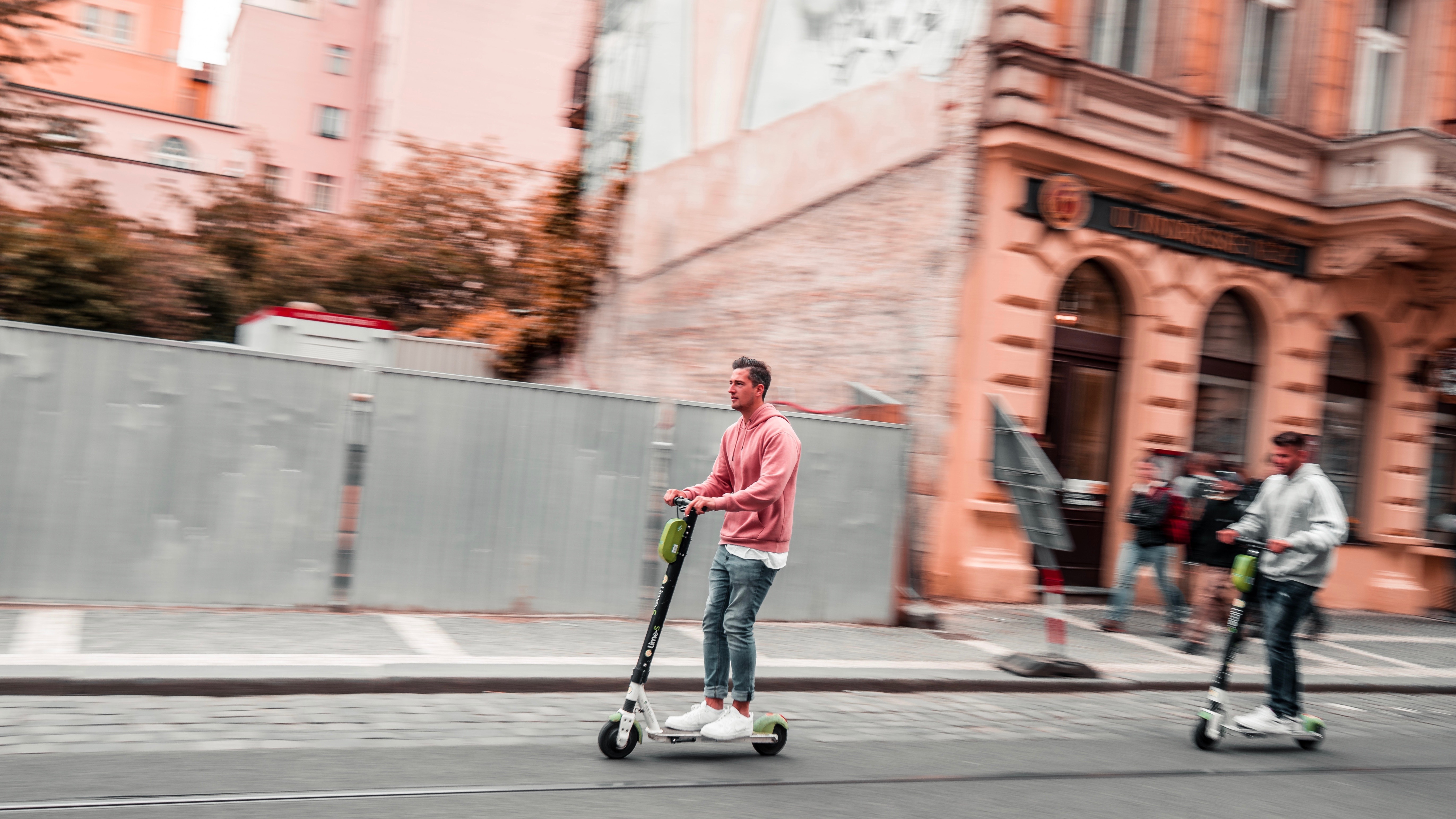 Electric scooters are becoming a popular option in Madrid. Most of the companies that offer electric scooter services have apps in which you pay per minute of use. When you're done you can leave the electric scooter anywhere (after closing your rental service it in the app, of course!). Be careful with where you leave it: if you leave it in a restricted area (e.g. in the bottom of a garage so no one else can find it) the fine can be up to €100! Also, note you can only use it inside the limit of the M30 highway (this will not usually affect you, but we are just telling you in case!).
The most famous companies are Wind (iPhone and Google Play), Lime (iPhone and Google Play here), and Bird (iPhone and Google Play here). Their prices are similar: between 15 and 23 cents per minute.
If you're a user of Uber, they also have Jump, which is a service that offers scooters starting at 12 cents per minute. You can download the Uber app and find a scooter directly on there.
Taxi, Uber, Cabify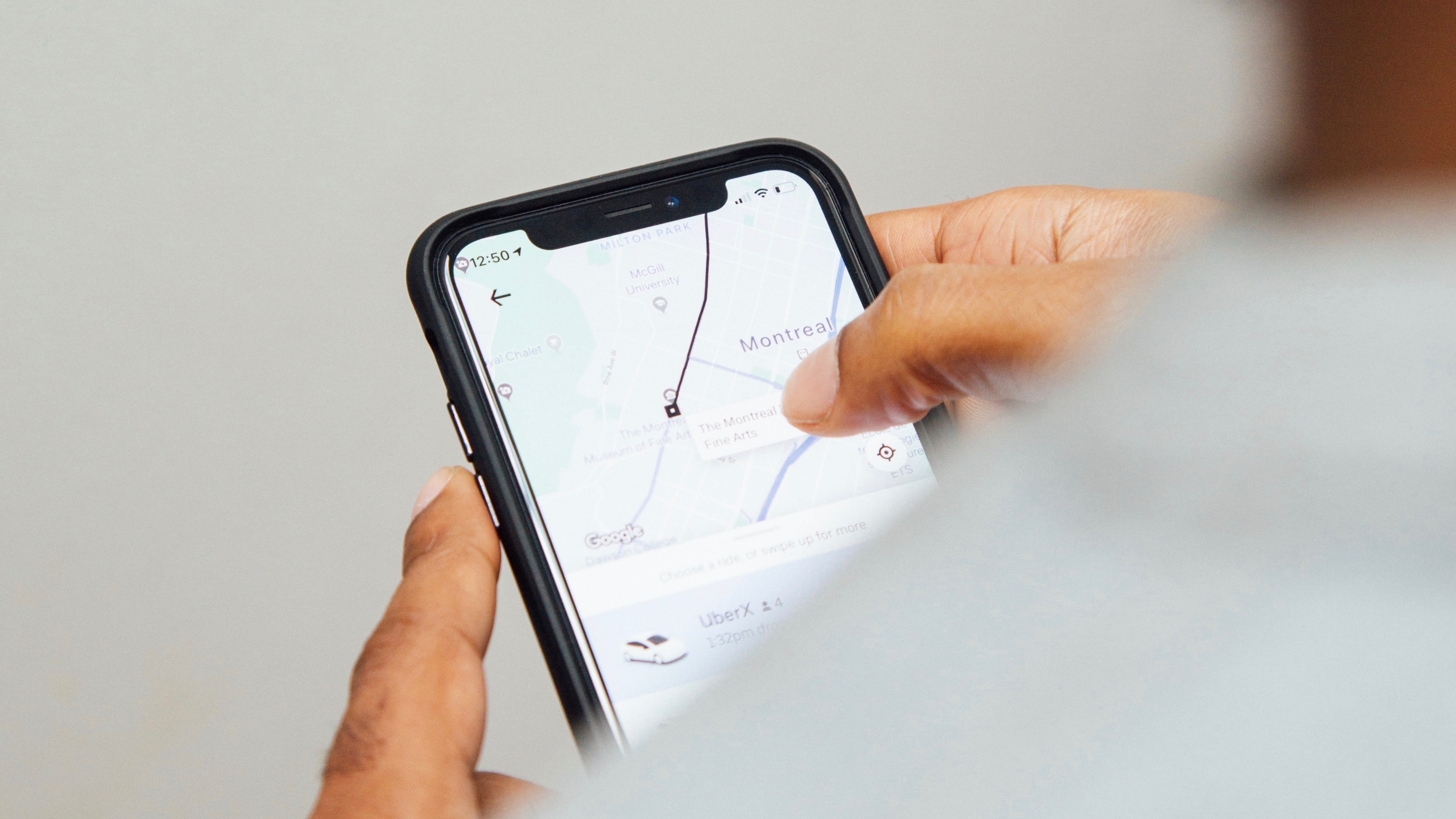 Taxis are a good option in Madrid if the metro is already closed or if you're traveling with luggage. The taxis in Madrid are white with a red stripe, and they have a green or red light on top to indicate if they are free or taken. If you cannot see the light, some taxis also have a "Libre" sign to show the are free. Quite a number of taxis are using the Free Now app, which allows you to find taxis if you do not see one on the street.
Uber is another option, which you are surely familiar with from other cities.
Cabify is the Spanish equivalent for Uber and can be another option. But to be honest, every time we have compared prices between Uber and Cabify, Uber tends to be a tiny bit cheaper.
For both Uber and Cabify, you can sometimes get lucky and find a coupon code (they sometimes even have full-on billboards at the airport with a valid code so look for those) and get a discount!
Electric cars, motorbikes for longer stays
Last but not least, if you are in town for longer, you can consider:
Car2Go: electric car-sharing rental service
Emov: another electric car-sharing rental service, usually larger cars than Car2Go
Wible: another electric car-sharing rentral service, allows you to travel longer distances
Electric motorbikes, e.g. Ecooltra
All of these will require you to present a valid driver's license, so this is usually recommended for longer stays.
Enjoy Madrid!