LANZAROTE, SPAIN. When I left the Netherlands for a trip to Lanzarote, my initial plan was simple: surfing. Soon, however, I was impressed by the exotic nature of this Canary Island. I invite you to revel in my photos.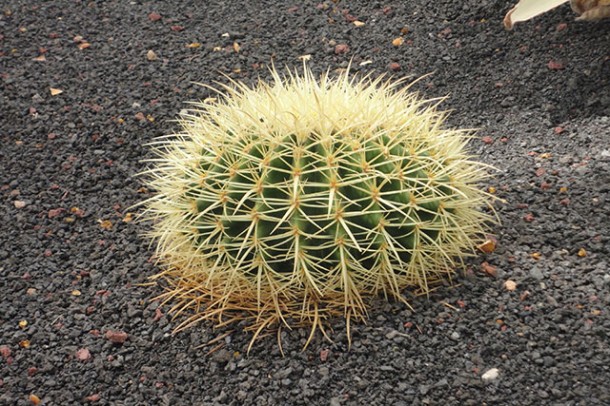 Lanzarote is notorious for its variety of cactuses. In fact, it is one of the few locations boasting an entire garden of cactuses called the Jardín de Cactus.
The green of the cactuses is mirrored by the green window frames on the white-colored houses, typical of the Canary Islands and the south of Spain in general.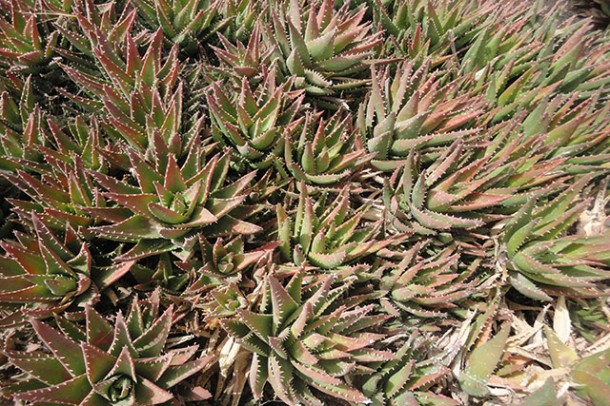 Interesting fact: Our surf instructor told us that, depending on the cactuses, a new green paint is released each year. The window frames of all the houses then need to be repainted annually to stay up-to-date with the latest green paint.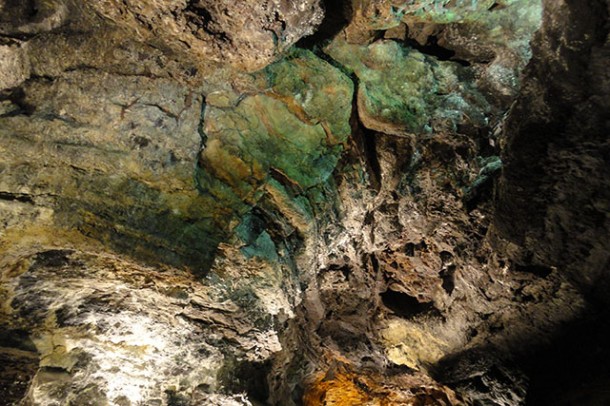 Another kind of green can be found in a cave called the Cueva de los Verdes. At first sight, the name is misleading, as many would venture to translate it directly as "green caves." However, the denomination actually comes from the last names of those of discovered the cave, the Verdes, which has nothing to do with the color green. This might explain the fact that vegetation is similarly difficult to spot – the above photo shows the only green spot I detected.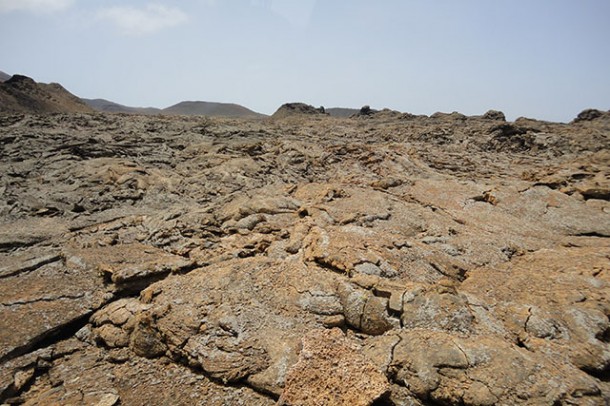 Apart from the numerous hues of green, Lanzarote is a volcanic island. Some parts of the island are very dry and deserted. To me, it was both alive and dead, both a pleasant and gloomy environment at the same time.
But there was no need to be sad for long. We did actually find life in the desert: camels! Riding through the desolate, undulating landscape on a camel remains a treasured memory.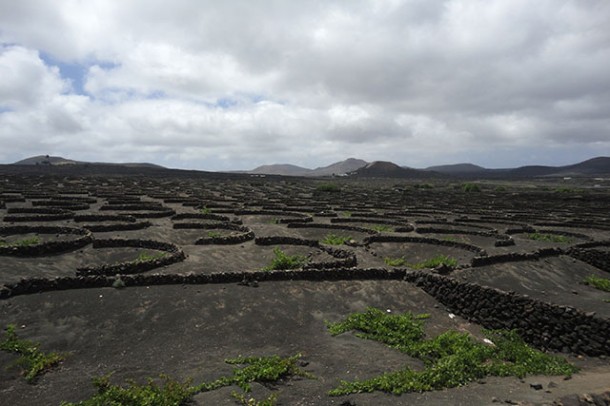 Because the environment is so dry, farmers typically build short walls in the form of a half moon around their crops. This catches the water and moreover, offers the crops wind protection.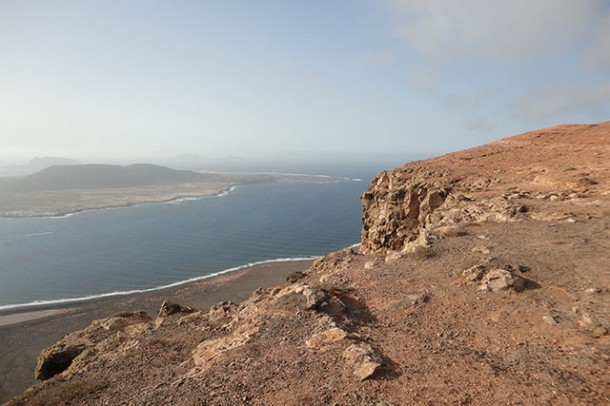 The Mirador del Rio is the highest peak of Lanzarote. From here, you can even see the neighboring island, La Graciosa.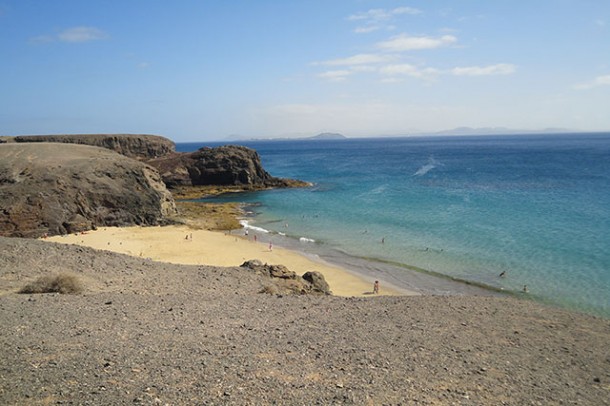 We had been told that we shouldn't leave the island without visiting Playa de Papagayo. Now known as one of the primary tourist beaches, this area actually played a critical role in the conquering of the island in the 15th century. A great way to end our trip to Lanzarote, thinking of the explorers that came here centuries ago.
Have you recently gone on a trip that you would like to write about for GAPBRAVE? Register at rgnn.org/register and upload your own!