Talking about volunteering, the first images that come to our mind are most probably African villages, South American local communities or Western European kindergartens. Even though these destinations sound adventurous enough, looking at the Eastern side of Europe is also an opportunity that people don't tend to regret. We have collected short and long term projects in Hungary.
1. Hungarian Charity Service of the Order of Malta
For the past 26 years the charity service put great effort into disaster management (such as providing help at floods), they set up voluntary emergency medical services, and recently also took part in assisting refugees arriving to Hungary. Their main focus is to help people in need. They provide care and service for the homeless, the elderly, the sick, individuals with physical and/or mental disability, people with addictions and disadvantaged children.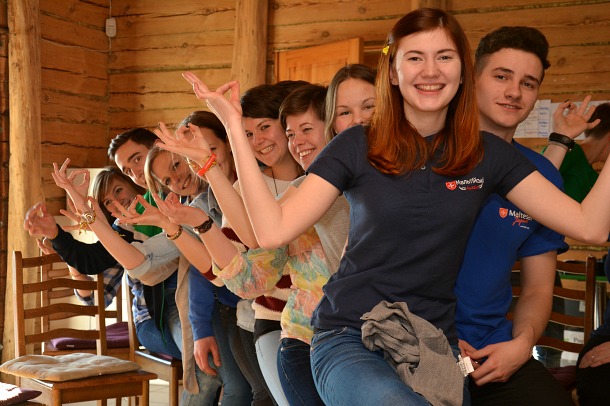 They have 13 volunteering sites: 2 in homeless care, 3 in family care, 3 in disabled care, 2 in elderly care, and 4 in youth and child care.
Besides the unique abroad experience and helping people in need, volunteers have the chance to study Hungarian as well. Clicking to this article, you can listen to a short extract about how far they got learning one of the most difficult languages in the world.
Where: Different cities in Hungary (Budapest, Debrecen, Győr, Keszthely, Kecskemét, Nagykanizsa, etc.)
What: 12 month European Voluntary Service (EVS) in social projects
Website: http://volunteer.maltai.hu/volunteers_to_hungary
More info: vigyazo.levente@maltai.hu
2. Migration Aid
Migration Aid is a volunteer civil initiative to help asylum seekers arriving to Hungary reach their assigned refugee camps. Volunteers help the refugees find which trains or buses take them to their destination and give them food, drinks, basic personal hygiene products and a couple of good words while they are transiting at train stations.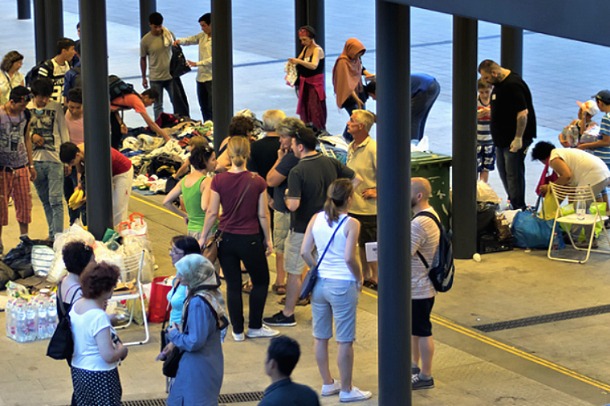 However, from the middle of September 2015, the asylum-seekers no longer pass through Budapest, Migration Aid continues to provide help to asylum-seekers along the Hungarian border. They continue collecting donations at their storage rooms in Budapest. The collected packages are regularly shipped to the border area where they distribute them to asylum-seekers in collaboration with other charity and civil organizations.
Where: Budapest, Debrecen, Győr, Bicske, Fót, Cegléd, Szolnok, Békéscsaba, Hungarian borders
What: volunteer help at donation centers, at the borders, interpreters and translators, volunteer doctors and nurses
Website: http://www.migrationaid.net/english/
Contact: https://www.facebook.com/migrationaidhungary
3. Messzelátó
Messzelátó Association is a small environmental NGO promoting sustainable urban lifestyle and volunteering. They are organizing practical workshops on environmental friendly urban lifestyle and coordinating volunteer projects locally and internationally with 4 staff members and yearly more than 100 volunteers.
Some examples of their activities from the past year: eco printing (textile painting workshop with natural ingredients), living library on volunteering, clothes swap, International trainings, EVS info days and presentations.
Messzelátó Egyesület would like to host two long-term volunteers: one applicant form February 2016 and one applicant from May 2016, both for 12 month.
Where: Budapest
What: 12 month European Voluntary Service (EVS) at an environmental NGO
Website: http://www.messzelato.hu/en
More info: info@messzelato.hu
4. Noah Animal Shelter
The Noah's Ark Animal Shelter Foundation, the largest animal shelter in Hungary, has been actively rescuing abandoned, tortured and abused animals since 1992. The shelter provides a home for approximately 1000 animals at the moment: dogs, cats, goats, sheep, emus, rabbits, guinea pigs, hens, ducks, geese, wild boars, raccoons, horses, red deer, pigeons, turtles, cattle, crows, foxes and martens live in the 5ha area, and the shelter is a final home for many of them.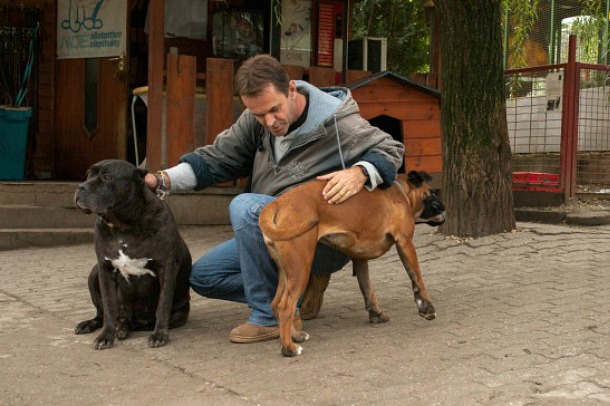 Volunteers can do the following activities at the shelter: rehabilitation of dogs, basic obedience training for dogs (walking on a leash, walking next to the leg, sitting, etc.), activities on the barnyard (contains: covering holes dug by dogs in kennels, raking the site of the shelter, shoveling, cutting the grass, collecting the cut grass, peeling vegetables, opening tins of food, etc.), walking the dogs, which can be done on open Saturdays.
Those volunteers, who cannot come to the shelter personally, can help with the following tasks: promoting the shelter, distributing leaflets and posters, looking for adopters for dogs and cats living in the shelter, recruiting new volunteers, and temporary hosting of animals (the Mini Shelter Project is continuously looking for temporary adopters).
Where: Budapest
What: rehabilitation of dogs, walking the dogs, temporary hosting of animals, promotion
Website: http://noeallatotthon.hu/index.php?lang=en
More info: rehoming@noeallatotthon.hu
5. Útilapu Hálózat
Útilapu Hálózat is the Hungarian branch of Service Civil International (SCI), a volunteer organisation dedicated to promoting a culture of peace by organizing international voluntary projects. Their primary activity is organizing summer voluntary camps in Hungary and sending Hungarian volunteers abroad.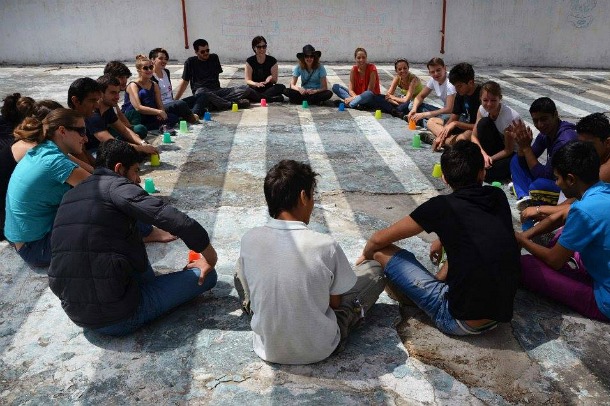 Every year thousands of short term voluntary projects are organised in different fields and with different types of voluntary work. A short term voluntary project is a unique form of volunteering, bringing together people from different countries, cultures and backgrounds to live and work together with local communities for a period of two to three weeks.
Where: All around Hungary
What: Short term volunteering, workcamps
Website: http://utilapu.hu/en/
More info: utilapu.scihun@gmail.com
Contact information is included at the end of each project. However, if you need further details, just get in touch with us at any of our social media platforms.