Have you already planned your summer holidays? If not, then, should you consider to get a bike and ride it for about ten days. Leaving for a cycling tour along the European rivers (Loire, Danube, Rhine) is a way to enjoy nature, summer, sun and an healthy lifestyle. This tours let people explore the territories and natural areas of a country by bike. The most famous bike tours are:
1. Vienna Passau – Danube Route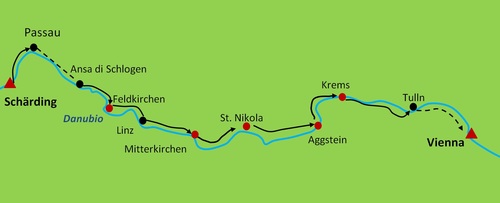 This excursion starts from Passau (Germany) and you will ride down till Vienna, covering nearly 300 km in the middle of castles, monasteries, lush nature and vibrant people. The tour will include cities like Linz, where Kepler used to live in and Krems, town of vineyards and good wine. There are lots of sites and organizations that provides accommodation and customized itineraries, but one can set all the tour up independently. You have the chance to rent in loco bikes fully equipped. Along the way you will find bikes' huts for mechanical repairs and assistance and many citizens renting out few of their rooms to the tourists.
2. Rheinradweg – The Rhine Tour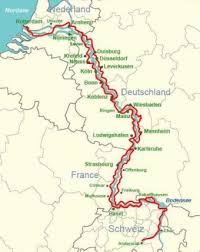 The Rheinradweg is 1233 km long and is the right choice for you if you are enthralled by legends, magic histories and myths. As for this river, it is known how the nymph Lorelei used to attract sailors with her sweet call to lead them to death. You'll begin the tour from Switzerland and you have several stop-over to choose through: Konstanz Lake, Strasbourg, Koln, Dusseldorf… until you'll end in Rotterdam, mouth of the river. Be aware you might encounter ghosts, gnomes, Nibelungs and some of the characters of the Central European epic tales.
3. Loire Castle Itinerary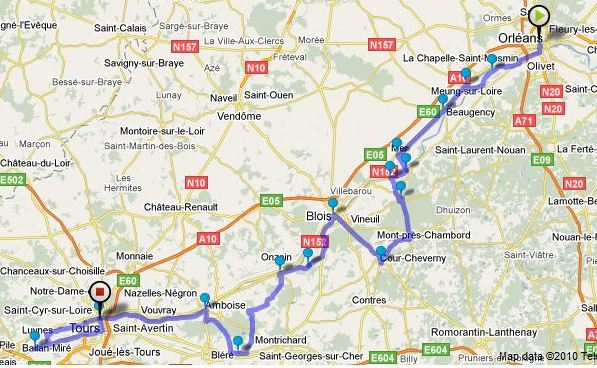 800 km from Torus to Orleans by bike within this wonderful and evocative area of giant and astonishing castles. It needs no presentation at all, but as for the other destinations, there are tourist offices and assistance's point covering all the area where you can ask for any information and rent equipped bycicles and book an accommodation. When you come back, tell us which castle you prefer. That it would be a great bond between passionates about art and history and nature lovers.
4. Via Francigene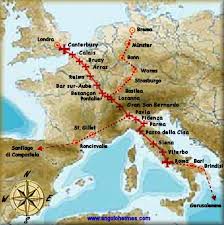 This route involves pilgrims travelling from Canterbury to Rome. Originally it's been doing by foot, but it is possible to make it by bike too. You will reach different cities: London, Paris, Lyon and Italian centers and regions. History tells that because of destructions, sieges and battles of the last centuries, there are now several variations of the route. Does not matter which path will you undertake: "all the ways lead to Rome". Today, the most popular itineraries are those one of Canterbury archbishop Sigerico who traveled to Rome in 990 and Nikulás da Munkaþverá, an Icelander abbot who took on pilgrimage to Rome in the XII century.
5. Cycling South Tyrol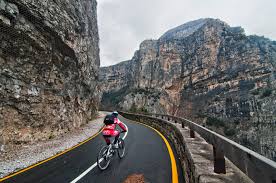 The Italian region of Trentino Alto Adige provides a large range of bike tracks. Within a pure nature, sparkling lakes and high mountains. The Val Pusteria bike trail – encompassing 75 km of beautifiul views – is the top-notch one for tourists coming in Italy to spend the summer holidays in the Natural Park of Tre Cime di Lavaredo mountains' block. It goes from Bressannone to San Candido and it requires a quite fit body as there is a constant slight rise. Otherwise, doing it backwards (San Candido- Bressannone) of course it would become an easier slope. The region is very well organized in the tourist industry, so, do not worry, everything will be at the right place. Bikes are available for rent and you can opt for a Bike Card Mobil that allows you to combine the use of bikes with the public transports.