Read this article in Spanish here.
ROOSTERGNN is a non-profit news agency that promotes freedom of expression and journalism education.

#RGNNadvisor

is an interactive section of resources for journalists and communications professionals, helping them to become better communicators and moreover, to pursue a successful career in the media industry.



FINDING IMAGES FOR YOUR ARTICLES
There are numerous places to find Creative Commons or royalty-free images. In this article, we will discuss one possible source: Compfight.
To get started, go to www.compfight.com and enter a keyword for your image.
Let's use the image above as an example. We enter "photographer" as the keyword on compfight.com.

MAKE SURE IT IS CREATIVE COMMONS
On the left, make sure to click "Creative Commons".
Also, beware that the some rows of images are fee-based stock images, look for those beneath the grey dotted line. (It will say "Professional Stock Photos"; ignore these unless you are planning to purchase images).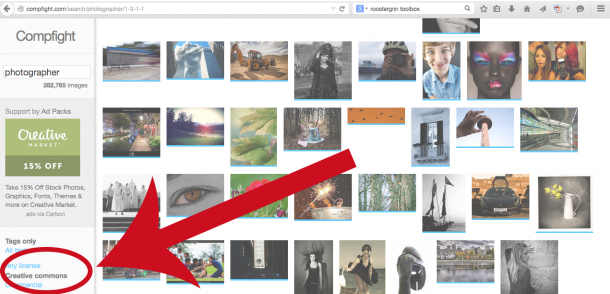 DOWNLOAD YOUR IMAGE
When you have selected an image, click on it and a download box will appear. For ROOSTERGNN articles, we are looking for the following sizes:
750 px by 500 px. You need to find an image above that size. Usually, it will be the Large size.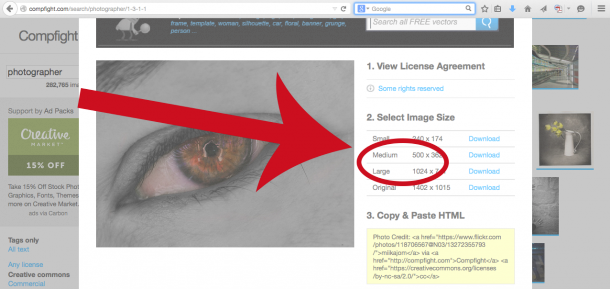 FIND THE CAPTION AND PHOTOGRAPHER
Click on the image again and it will take you to the Flickr image page. Find the photographer and a possible caption.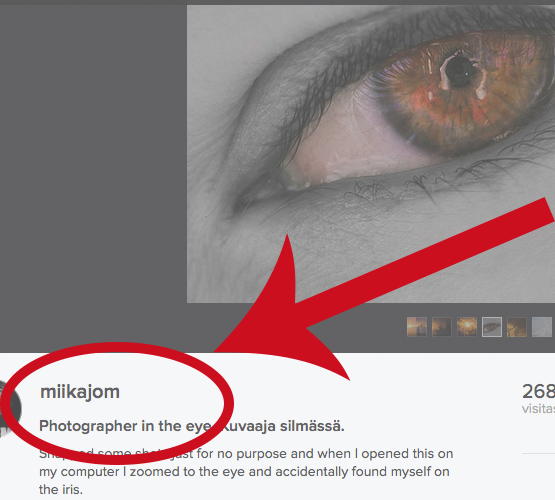 SUBMIT YOUR ARTICLE WITH PHOTOGRAPHS TO ROOSTERGNN
ROOSTERGNN is accepting article and photo submissions. See more information via https://archives.rgnn.org/contributors
Upload the images you have found and include the name of the photographer as well as the caption.
DIDN'T FIND THE PHOTO YOU ARE LOOKING FOR AT COMPFIGHT?
Compfight is not the only Creative Commons photo source out there. You can also check out Wikimedia Commons.