[translations idioma="ES" url="https://archives.rgnn.org/2016/07/20/lugares-que-tienes-que-visitar-como-joven-viajero-en-la-habana-cuba/"]
In preparation for our Travel Journalism & Photography Internship Seminar in Havana and Trinidad, Cuba, which is currently accepting applications, RGNN is putting together a series of useful articles and interviews for all those interested in visiting Cuba.
In an exclusive interview, we spoke to the editors of LaHabana.com to ask them about the hotspots young travelers (and journalists!) should visit in the capital, Havana, and beyond.
Which topics do you consider of interest in Cuba for foreign journalism students?
Cuba is a country whose main attraction is its people. Its history has shaped a cultural phenomenon that Fernando Ortiz, one of the most important ethnologists of the island, has defined as "the ajiaco cubano" or melting pot. It's a mixture of Spanish and African origins, with Latin American ingredients and, of course, American influence. Cuba is Caribbean, but at the same time, it is Latin American and black. That's why the most interesting issues for young journalists are those that relate to how Cubans think, live and approach life.
Music, for example, is an unavoidable topic in Cuba. Cuban culture is well-connected with dancing, unlike European culture, which perhaps focuses its approach more on music through singing. It is interesting to discover that the island is very musical, rhythmic, and that there is much more than the "Buena Vista Social Club Effect".
Socially, Cuba is a country in motion right now. Redefining itself without losing its essence. The next five years in Cuba will definitely be different. Getting closer to the United States, and the social, economic and political transformations in the country, make Cuba a place not to lose sight of, at a national and global scale.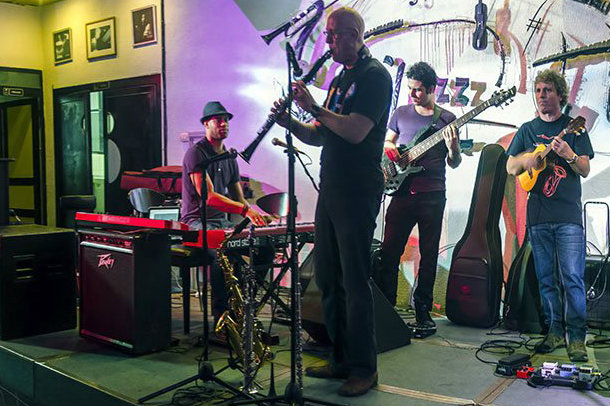 What places in Havana are of interest for foreign students to visit?
The colonial area of Old Havana, is undoubtedly one of the jewels of the city. Declared by UNESCO as a World Heritage Site 20 years ago, it's in a continuous process of recovery and preservation of its historical and architectural values. Each of the places carries a piece of history.
The Spanish system of fortresses, which include the Castillo del Morro and Fortaleza de la Cabaña, to the east side of the Havana Harbor, are true treasures of military architecture. The view of the city from there, at sunset, is an experience we recommend.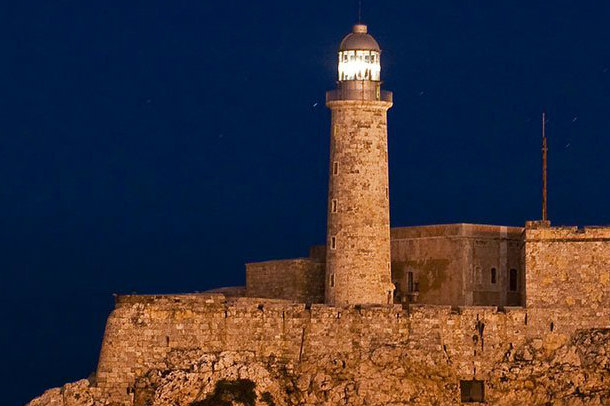 Another interesting place in Intramural Havana is the Loma del Angel. Its name comes from the church Iglesia del Santo Ángel, crowning the hill. There converge several moments of Cuban history. It was at that church where José Martí was baptized, Cuba's national hero, and one of the most important Latin American intellectuals in the nineteenth century. Nearby lived Cirilo Villaverde and its there where the characters in his novel Cecilia Valdes are placed. Even the Encyclopedia Britannica considers "Cecila" as the most important Latin American novel of its time.
In this century, one of the pastors of Iglesia del Santo Ángel was the Monsignor Carlos Manuel de Cespedes. His great great grandfather of the same name, was the one who started the War of Independence in 1868.
Most recently, La Loma del Angel was one of the locations for the filming of the videoclip "La Gozadera" the song by Gente de Zona and Marc Anthony that has been a global success, with more than 350 million views on Youtube alone. The clip is on occasions making reference to another cult classic of Cuban cinematography, "Soy Cuba". One of the scenes of the film, in which some seamstresses are sewing a Cuban flag and hang it on the balcony, is another example of great cinematography. Such is the importance of this film, and yet so little known, that the first presentation of it in the United States was done by Martin Scorsese and Francis Ford Coppola.
The Cuban Collection of the Museo Nacional de Bellas Artes is another spot highly recommended. Mainly dedicated to the Visual Arts (highly debated topic in the Cuban cultural scene), it is a sign of the evolution of Cuban painting and sculpture from the sixteenth century to date. We invite you to discover the Cuban version of the Mona Lisa, you will certainly find it.
Havana itself is diverse. Less than 10 minutes from the historic center, you find "El Vedado", a town with modern architecture from the 50s, which is the center of the city. It´s there where the best nightclubs, cinemas and theaters are located. It's where Havana lives its nights.
And of course, you don't go to Havana and don't sit or walk around the Malecón. This seawall and promenade is an experience to contact with the best of the island, its people.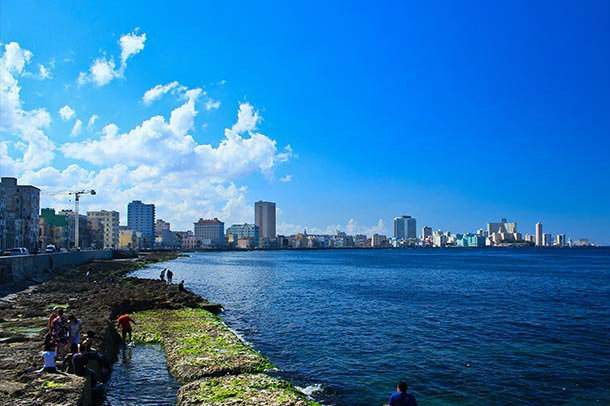 Are there any interesting or symbolic social projects of Havana/Cuba that one must visit?
Undoubtedly the Fábrica de Arte Cubano (FAC). It is located in an old oil factory on the banks of the Almendares River, it's THE space of art, music and concerts in the City. It is the result of the efforts of a group of Cuban artists with the guidance of X Alfonso. Its more than 2000m2 in multipurpose format, houses theaters, fashion shows, art galleries with temporary exhibitions of young and established artists, designers, photographers, and painters. In its two concert halls they have given several presentations of the artists who have passed through Havana: Dave Matthews, Usher, Dead Daisies (with members of Guns N 'Roses, The Rolling Stones, Nine Inch Nails), Alain Perez (bassist of Celia Cruz and Paco de Lucia). The most interesting aspect of FAC, is that it doesn't end. You can easily spend the whole weekend there, and there is always a different experience.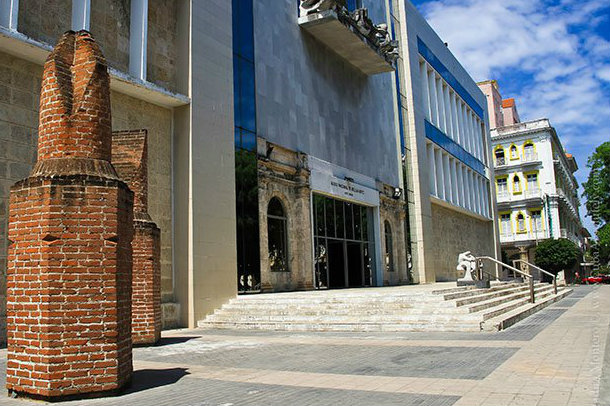 What restaurants in Havana do you recommend to foreign students?
Gastronomically, Havana is being rediscovered, and opening up to new flavors and aromas. Their chefs like to experience, and although we don´t have Michelin stars, eating in the city is an enjoyable experience.
In addition to the inevitable "La Guarida" (hint: Fresa y Chocolate was filmed there, the only Cuban film nominated for an Oscar),  San Cristóbal was blessed by the visit of Obama and his family, Iván Chef Justo invites to taste typical dishes with the particular style of its founder, Nazdarovie has a reminiscense of vodka and Strogonov the Soviet past with an ocean view.
If we keep talking about views, the terrace Río Mar justifies their prices. Santy Pescador is unique, both in the adventure to find it in the middle of Jimanitas town as well as in the friedliness of their owners and contrast of a Cuban sushi in the least imaginable place for it.
To join young Cubans, rum in hand, I recommend the tapas of El Chanchullero, the atmosphere of El Madrigal and Bar Bohemio.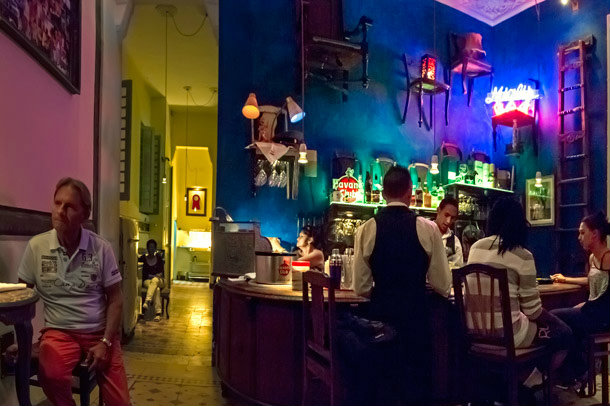 As for nightlife, what recommendations do you have for foreign students visiting Havana?
Our preferences (besides Fábrica de Arte): La Peña de Ray Fernández on Thursdays in the Diablo Tun Tún, at La Casa de la Música de Playa. It is the go-to place of university students each week.
Café Jazz Miramar has brought back the tradition of the Jam Sessions in a country that gave birth to Latin Jazz.
Café del Teatro Bertolt Brecht ("el Brecht" as locals call it) has always an attractive program of live music. There you can enjoy Interactivo, David Torrens, Telmari, Cesar Lopez and Habana Ensemble. The names won'´t sound unfamiliar, but once you listen and see them live, I assure you that you'´ll become fans.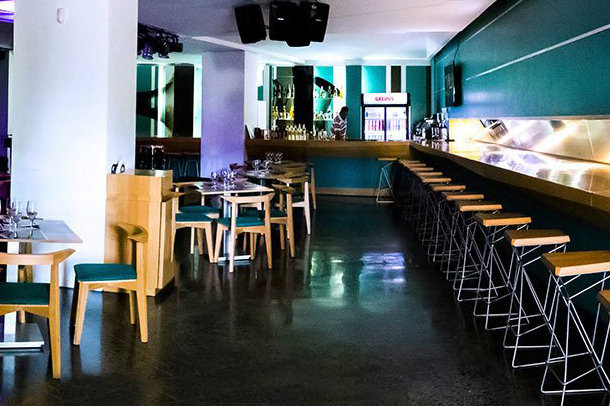 What other advice can you give to young journalists who visit Cuba?
A great tip: get carried away. Havana is still a city that stays up late. And by that I mean the bars, restaurants, concert halls. At 3am in the morning, the best fun you can find in the city is a group of friends in a park or on the boardwalk, a guitar and rum. There´s nothing like it. Get to know, make Cuban friends and let yourself be carried away by them. Smart fun is guaranteed. Besides, have we said already that Havana is one of the safest and friendliest cities in the world?